Commercial Cleaning Services
Alexandria
Which Service Do You Need?
Offering Premium Commercial Cleaning In
Alexandria

For Over A Decade.
We have successfully provided all-in-one commercial cleaning solutions to you.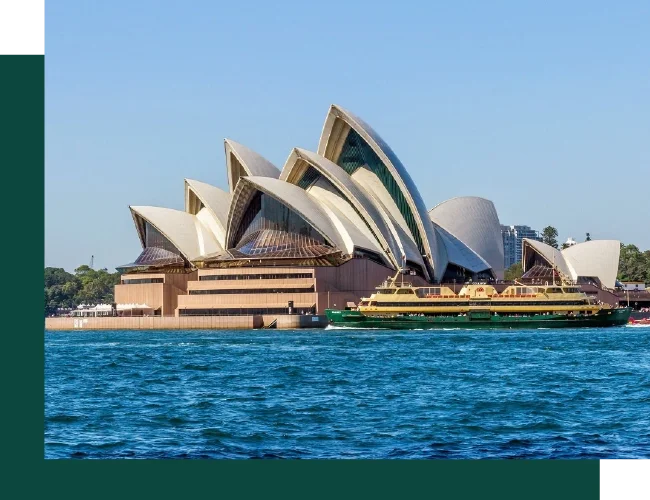 Choose Best Commercial Cleaning Services
Alexandria
We have a professional cleaning team with fluent English-speaking skills, and our cleaning is fittingly trained. You can rely on our commercial cleaning in Alexandria as they are background checked and police verified for your safety. Moreover, JBN Cleaning works and acts as a close-knit family. These power-house commercial cleaning stop at nothing to make every client's experience personalized, stress-free, and thoroughly enjoyable. It can't get any better than JBN Cleaning when it comes to commercial cleaning services in Alexandria
We are here to provide you with the most economical cleaning solutions. As a result, our team comes for free initial site scrutiny to give you the most reasonable quote possible. We offer the fairest priced services in the market. JBN Cleaning uses only the best-in-town equipment to provide you with optimum results.
Some Of The Reasons Why Seeking Help For Office cleaning In
Alexandria?
No fanfare, no drama, JBN Cleaning is here with only one promise—never to leave you in a rut!
How, you might ask us? We'll answer that for you with the following reasons!
High-QualityJanitorial Products
At JBN Cleaning, we only use first-rate supplies for your space. Whether it's preconditioning agents, degreasers, disinfectants, or sanitizers, our products are entirely non-toxic. They leave your home spotlessly clean without harming our larger home – Mother Earth.
Once we are on board to provide you with cleaning solutions, we automatically take full responsibility for transforming your working space into brand new. If you have a reason to be discontented, we come back to clean to your satisfaction.
Your Own Diligent Manager
Our cleaners take your concerns seriously and offer you the best office cleaning in Alexandria. We will assign you your personal manager to listen to your cleaning needs and give a swift response in prompt turnaround times.
JBN Cleaning believe in the Go Green or Go Home policy. All our supplies are nature-friendly and organic, incurring no harm to your health and saftey.
Why Your Space Direly Needs Commercial Cleaning Services
Alexandria?
This inner-city suburb of Sydney, Alexandria, has evolved to become one of the most happening cities. Known for its commercial warehouses and factories, it also boasts excellent coffee haunts, neighborhood wine bars, and restaurants. Swarmed with huge crowds in public places and employees in commercial areas, Alexandria's professional cleaning services become inevitable. You could hardly be able to do the deep-cleaning that your commercial site requires.
Our professional cleaner in Alexandria is well trained to sweep all the corners of your commercial space precisely. A cleaning company brings in the newest cleaning and disinfection technology to your area to leave it clean as new.
Best Commercial Cleaning Company In Alexandria That
Offer You!
We identify with the need for different cleaning solutions for different spaces. Therefore, we devise a custom-built solution to your cleaning needs keeping in mind various aspects of your space. For this purpose, we offer miscellaneous office cleaning in Alexandria. To give you a rough idea, we offer cleaning services like gym cleaning, office cleaning, retail cleaning, industrial cleaning, factory cleaning, window cleaning, medical cleaning, and childcare cleaning.
We follow an all-embracing cleaning process. To name a few steps, our cleaning services in Alexandria will dispose of the trash, remove the high-level dust, damp wipe the high-touch surfaces, and they will also clean and mop floors. With timely scheduled cleaning services, you don't have to fret about a thing when with us.
Get Commercial Cleaning In Alexandria Now
JBN Cleaning have weaved a perfect combination of high-quality and budget cleaning solutions for more than a decade. For us, client contention is the only goal, and our office cleaners in Alexandria are hell-bent on achieving that. Our 85% retention rate and 100% customer satisfaction beautifully prove that. Some of the major brands in Australia avail of our services regularly. This demonstrates our best cleaning capabilities. If you give us an opportunity, we will work closely with you to ensure the best likely outcome. JBN Cleaning is the perfect match for all your commercial cleaning in Alexandria needs.
Commercial Cleaning Clients Review
FAQ'S: Commercial Cleaning Alexandria
Your cleaning matters. We understand why you might be having so many questions before you hire a cleaner for your requirement. You'll find some of the common questions and answers listed here!
Are you insured commercial cleaning company in Alexandria?
JBN cleaning company is a fully insured company. If there is any damage to your property by us, we will reimburse you in full. Also, we have an employee insurance policy at JBN. Suppose any cleaner incurs an accident while working; the company fully covers him. You can ask for a Certificate of our insurances, and we will mail it to you.
Do you have references for commercial cleaning in Alexandria?
Yes, we have a number of commercial references that we can provide on request. We have a number of customers that have worked with us for years and are happy to speak to the quality and consistency of our work. If you are interested in hearing from references before making a decision to work with us, please reach out and we will gladly provide them.
Do I have to remind you before the scheduled date of cleaning every time?
No. Once the service schedule is in place, you can relax and leave the rest to us. Suppose you want to reschedule or cancel the scheduled dates; in that case, you have to notify us, and we will oblige according to your convenience.
Do I need to move the furniture beforehand for office cleaning in Alexandria?
Not at all. Our friendly and helpful staffs are here to move around any material, furniture, or equipment before cleaning. Our cleaners also make sure to put things back at their places accordingly. You just have to sit back and relax.
Do you also offer home cleaning services in Alexandria?
Unfortunately, no. JBN cleaning services in Alexandria are not yet providing home cleaning solutions. However, you can hire us for carpet cleaning and window cleaning services for your house.
The Only Christmas Cleaning Checklist You Need For Holidays! Christmas is fast approaching, and your […]
Read More
We emphasize on
clear and transparent

conservation to build a long, endearing relationship!
Other Services By JBN Cleaning
We have a range of commercial cleaning services that can cover any cleaning requirement of yours. Check our offerings here!
Make way to a productive workspace that is lean, safe, and completely hygienic with JBN Cleaning.
Boost your employee productivity multiple times by cleaning every corner there is to perfection.
Clean everything from your panes to the exteriors and interiors altogether with our expert services.
Choose the safest cleaning company for all your sensitive requirements. We've got your back!
Don't sweat out on cleaning. Our experts can seamlessly do that for you and give your gym a vibe of motivation.
Your cleanliness matters a lot more than you think if you want to create a safe picture in the hearts of your patients.
Maintain your spiritual outlook through a perfectly maintained premise. JBN cleaning can do it for you.
Say no to dusty or damaged carpets. We are a name you can trust that stands out from all others in Sydney.
Let's welcome your guests with a fresh picture. Clean all your common space at extremely low costs.
We are here to help you shine all day, every day. Hire us today to see the difference that we bring!
Having problems with cleaning heavy-duty machinery? No problem, our experts are just a call away.
Bigger spaces, bigger demands. Avail of economically viable packages with high-quality results.
Cities We Have Serviced So Far