Commercial Cleaning

Sydney CBD!
Where Do You Need A Service?
Commercial Cleaning Sydney CBD

Gets Better With JBN Cleaning!
Because we are the market leaders here and we have been setting milestone standards in this space for all others to follow.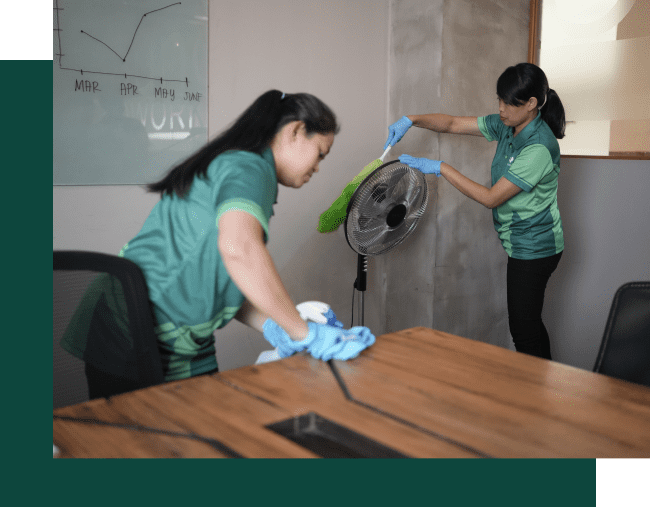 Why Should You Spend On
Commercial Cleaning

Sydney CBD?
The cleaner the workspace, the more productive the employee mindset. Therefore, open up to a clutter-free environment surrounded by a fresh vibe with JBN Cleaning. Germ-free workplace, reduced number of sick days, and ever-so-productive fresh workspace. We come with our own supplies and well-trained staff, saving you all the time and energy. Consequently, it is much more productive and cost-efficient than hiring an in-house team. Avoid time-to-time micromanagement and streamline your core business with a better focus. We thus offer daily, weekly or fortnightly visits according to your requirements. Hire our commercial cleaning Sydney CBD for your business premises.
Office Cleaning

Services In Sydney CBD
Be it any business module or any type of commercial cleaning requirement, we at JBN Cleaning can do it for you with ease. We have been offering our office cleaning services in Sydney CBD for a lot of different business verticals including schools, daycare centres, office buildings, retail stores, showrooms, banks, health clubs, medical facilities, SME spaces, and much more over the years.
Firstly, we take complete responsibility to transform your premises to the cleanest it can be and give out a vibe of positivity from the freshness we are about to leave it with.
JBN Cleaning has been in the industry for over 10 years and we have seen almost everything there is to cleaning different types of commercial places in Sydney CBD. So, worry not. You're in the best hands!
From dusting, vacuuming, sanitary services, floor maintenance, and commercial window cleaning to the cleaning of sidewalks, walls, equipment, or parking lots, we thus offer complete coverage.
We are here to make commercial cleaning services worth it. As a result,  you can see the maximum value for the money you invest in us for yourself with the transformation we are sure to make happen.
Why Is JBN Cleaning Your Best Option In
Sydney CBD?
How Can We Add Value To Our
Commercial Cleaning

Services In Sydney CBD?
All that we use to clean your premises are quality checked time and again. We are thus here to ensure the best outcomes to benefit you better.
We inspect every inch of your workspace and follow standard patterns of cleaning. We therefore leave no stain or dust unattended.
100% Non-Toxic Eco-Friendly Supplies
JBN Cleaning is not just conscious about our business with you. But also about how our business impacts your health and our environment.
Call us up, fix an appointment at your convenience, sit back, and relax. We'll take care of everything for you then. Our cleaning journey is all you need!
Looking To Hire A
Office Cleaning In Sydney CBD?
Be it a small business or a part of a large corporation, you should stay clean. You should also be giving the right first impression. Additionally, you should also maintain proper hygiene protocols. Therefore we take special care in maintaining the areas that are prone to be in high contact. Most importantly, this includes your door handles, switchboards, tables, desks, etc.,
Your office cleaning worries are our responsibility. We'll take care of the end-to-end of your requirements and give your premises the complete makeover that it deserves in just a matter of time!
Hear our quote, you'll be surprised!
Types of
Commercial Cleaning

Services In Sydney CBD
Other Services By JBN Cleaning

Services Area  : Sydney CBD, NSW, Australia
Service              : Commercial Cleaning
Contact            : 0291885449
Email                 : [email protected]
FAQ'S: Commercial Cleaning Sydney CBD
Your cleaning matters. As a commercial cleaning company, we understand why you might be having so many questions before you hire a commercial cleaner for your requirements. You'll find some of the common questions and answers listed here!
Do you service all types of buildings and commercial establishments?
Yes, we do. Moreover, we offer specifically constructed cleaning flow according to the nature of your environment. Green cleaning, deep cleaning, complete premise sanitation, equipment and floor space disinfection, high touch area special care, and other modules are all covered according to the needs of the establishment.
Do you offer recurring packages if there's a need for continuous commercial cleaning requirements in Sydney CBD?
Yes, we do. We offer weekly, bi-weekly or fortnightly visits as per your requirement. Upon request, we can also send you the same team if there's an availability to serve you subsequently.
Is there any size specification or limitations for your commercial cleaning services in Sydney CBD?
Absolutely not. We are a commercial cleaning company in Sydney CBD and we have been here for over ten years now. We have seen almost every type of demand that you'll have for your premises. Thus, JBN Cleaning is here to clean them all to perfection.
How do you offer cleaning services for a commercial establishment in Sydney?
We understand that it is crucial to clean medical facilities with the utmost precision. Hence we adhere to OSHA standard safety guidelines and ensure complete disinfection. Sanitize the whole premise to prevent any transmission with JBN Cleaning. Conclusively, we cover every corner in a standard pattern to ensure complete safety.
How do I get an estimate for my office cleaning requirement in Sydney CBD?
Get in touch with us by filling in your details in the contact section of this website. Subsequently, our team will call you as soon as we can and will have your requirements understood. We'll thus try our best to give an estimate over this conversation. Not just that, JBN Cleaning can also give you an accurate quote after a free inspection of your premises at your time of convenience.
Is the commercial cleaning company insured? What if there is some damage to the property after cleaning?
Let strike this one off of your worries. Our cleaning company is completely insured. In addition, every personnel of ours is professionally trained to master the art at its finest. Finally, we are completely insured and if at all there happens to be any damage, we are here to replace it in the best way as soon as we can.
How soon can I get an appointment after commercial cleaning Sydney CBD booking?
We are chosen by our customers mostly for our quick turnaround times and the work satisfaction that we offer. You can thus book an appointment at a time that is convenient for you. We will do our best to even do same-day commercial cleaning services in Sydney CBD as per the availability.
Our Commercial Cleaning Clients Review
Get a free quote on any type of commercial cleaning services in Sydney CBD
Our Commercial Cleaning Blog
The Only Christmas Cleaning Checklist You Need For Holidays! Christmas is fast approaching, and your […]
Other Services By JBN Cleaning
We have a range of commercial cleaning services that can cover any cleaning requirement of yours. Check our offerings here!
Make way to a productive workspace that is lean, safe, and completely hygienic with JBN Cleaning.
Boost your employee productivity multiple times by cleaning every corner there is to perfection.
Clean everything from your panes to the exteriors and interiors altogether with our expert services.
Choose the safest cleaning company for all your sensitive requirements. We've got your back!
Don't sweat out on cleaning. Our experts can seamlessly do that for you and give your gym a vibe of motivation.
Your cleanliness matters a lot more than you think if you want to create a safe picture in the hearts of your patients.
Maintain your spiritual outlook through a perfectly maintained premise. JBN cleaning can do it for you.
Say no to dusty or damaged carpets. We are a name you can trust that stands out from all others in Sydney.
Let's welcome your guests with a fresh picture. Clean all your common space at extremely low costs.
We are here to help you shine all day, every day. Hire us today to see the difference that we bring!
Having problems with cleaning heavy-duty machinery? No problem, our experts are just a call away.
Bigger spaces, bigger demands. Avail of economically viable packages with high-quality results.
Cities We Have Serviced So Far