JBN Cleaning introduces the holistic commercial cleaning in
Surry Hills

to you!
Which Service Do You Need?
Established over ten years ago, commercial cleaning in
Surry Hills

has substantiated its goodwill and vast experience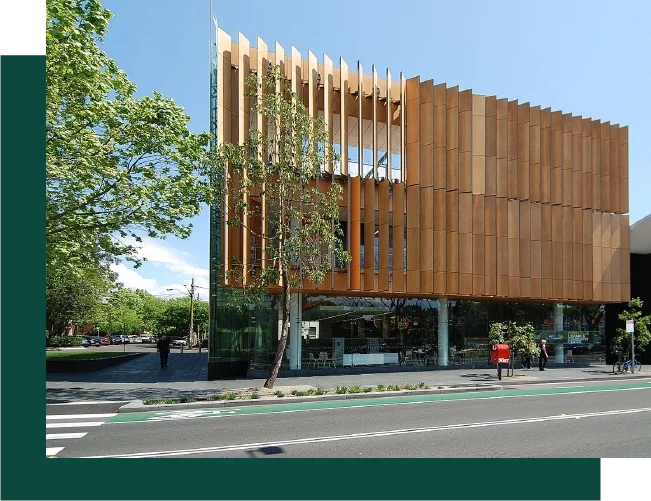 JBN Cleaning experts understands your commercial cleaning in
Surry Hills

like no others!
As a quintessential client-centric commercial cleaning in Surry Hills, JBN Cleaning thrives on solving your office cleaning in the most hassle-free and professional way. We offer a free-of-cost assessment of your premise to give you a custom-made package suitable to your business model. Further, we only use the latest high-tech tools and equipment to eliminate grime and stains from all surfaces.
JBN Cleaning work towards providing you top-of-the-range commercial cleaning by going the extra mile always. We never back down from any cleaning challenges and level up our cleaning game every single time. This has been the primary reason for our excellent rapport with prominent brand names in Surry Hills
Why is it a better option to go for commercial cleaning in
Surry Hills?
At JBN Cleaning, every single penny you spend on our cleaning company counts, and we dedicate ourselves to give you the clean and healthy workspace you desire!
We only select organic and non-toxic supplies and products while cleaning your place. For us, your health and safety are of utmost importance, and our eco-conscious procedures reflect that. We believe in a happy environment equals a happy you.
We guarantee you 100% insurance if there is any damage or breakage to your furniture or premises while cleaning, though that's a rare chance as we have extensively trained commercial cleaners in Surry Hills. Also, we have fully insured our cleaners if there is an accident while working at your premises.
Here at JBN Cleaning, we fully understand how crucial it is for you to find an economically rated commercial cleaning company as cleaning is a perpetually needed service. Therefore, we put extra effort to make your package the cheapest possible with the commercial cleaning services in Surry Hills.
We can attribute our success to our incredibly passionate and qualified commercial cleaning in
Surry Hills

who love bringing their client's office spaces to life.
The reason why outsourcing commercial cleaning in
Surry Hills

has become a necessity?
Home to innovation and art, Surry Hills is known as an inner-city suburb that's got it all. The oh-so-trendy city boasts eclectic and classy cafes, five-star dining, a thriving bar scene, culture hubs, factories, and backpack hostels. Reliable office cleaning services make your life easy by maintaining a clean and germ-free working space.
Though you cover the primary cleaning duties every day by yourself, only the cleaning can efficiently handle the deep-cleaning needs of your commercial space. Also, commercial cleaning service providers enhance your furniture, carpets, and equipment's shelf life, saving you a good amount of money.
Not just commercial cleaning, but we have many more services to
offer you!
No amount of dirt and gloom can stop our cleaners  to transform any space into a sleek and professional-looking space. JBN Cleaning offers a wide range of professional cleaning services like commercial cleaning, office cleaning, medical center cleaning, child care center cleaning, industrial cleaning, factory cleaning, carpet cleaning, and gym cleaning. But this is not all as we also cover many other types of customized office cleaning services in Surry Hills.
We also acknowledge that different spaces demand different cleaning techniques and expertise. Therefore, we ensure a customized cleaning solution to your premises for an outstanding experience.
Hire commercial cleaning company in
Surry Hills
JBN Cleaning is a highly rated and trusted commercial cleaning company that takes pride in its 85% retention rate and 100% customer satisfaction rate. We have constantly changed our techniques and procedures with evolving times. Even in the times of COVID-19, our cleaning company has not failed to prove the same. Our cleaners take care of the health standards by wearing face masks, using hospital-grade disinfectants and disposable gloves, maintaining social distancing and personal hygiene. Our innovative and personalized commercial cleaning has helped us come a long way. The people of Surry Hills trust us to help them solve all their cleaning needs. And we make it our life goal never to disappoint them with our superlative services
FAQ'S: Commercial Cleaning Surry Hills
Your cleaning matters. We understand why you might be having so many questions before you hire a cleaner for your requirement. You'll find some of the common questions and answers listed here!
Can you clean an entire commercial cleaning building in Surry Hills?
Yes, of course. We specialise in providing cleaning solutions to commercial, industrial and factory spaces. We have a vast team of expert cleaners who work day and night to make your large office areas clean from inside out.
Are you up for just one-time commercial cleaning solutions in Surry Hills?
JBN Cleaning offers both one-time and regular cleaning services in Surry Hills. Therefore, you can either opt for our one-time cleaning services or demand bond based cleaning services. We are here to oblige according to your demands.
Are your commercial cleaners covered with worker's insurance compensation?
Yes, absolutely. There is full coverage to a cleaner if there is any injury while working. We give our cleaners paid leaves in the pandemic times. If a cleaner is feeling sick, he/ she informs us prior, and we immediately relieve him/ her of duties until quarantined. The cleaners assigned to clean your space are healthy and free of any viruses.
Do you also offer cleaning solutions to hotels and restaurants in Surry Hills?
Yes, we do. We are open to provide cleaning services to any public space, whether it's a hotel or a restaurant. You can easily rely on our expert staff to make your restaurant or hotel shine as new.
No, never. The quotation mentioned after a thorough inspection of your premises is the ultimate cost we will charge you with, and the JBN Cleaning team never adds any hidden charges. JBN Cleaning firmly believes in the upfront conversation for your absolute peace of mind.
The Only Christmas Cleaning Checklist You Need For Holidays! Christmas is fast approaching, and your […]
Read More
We understand that trusting us with your space and money is a tough choice, and we would love to clear all your inhibitions on commercial cleaning in Surry Hills!
Other Services By JBN Cleaning
We have a range of commercial cleaning services that can cover any cleaning requirement of yours. Check our offerings here!
Make way to a productive workspace that is lean, safe, and completely hygienic with JBN Cleaning.
Boost your employee productivity multiple times by cleaning every corner there is to perfection.
Clean everything from your panes to the exteriors and interiors altogether with our expert services.
Choose the safest cleaning company for all your sensitive requirements. We've got your back!
Don't sweat out on cleaning. Our experts can seamlessly do that for you and give your gym a vibe of motivation.
Your cleanliness matters a lot more than you think if you want to create a safe picture in the hearts of your patients.
Maintain your spiritual outlook through a perfectly maintained premise. JBN cleaning can do it for you.
Say no to dusty or damaged carpets. We are a name you can trust that stands out from all others in Sydney.
Let's welcome your guests with a fresh picture. Clean all your common space at extremely low costs.
We are here to help you shine all day, every day. Hire us today to see the difference that we bring!
Having problems with cleaning heavy-duty machinery? No problem, our experts are just a call away.
Bigger spaces, bigger demands. Avail of economically viable packages with high-quality results.
Cities We Have Serviced So Far